contact
post address:
Van brakelstraat 100
2518 XB The Hague
The Netherlands
studio address:
Willem Dreespark 312
2531 SX The Hague
The Netherlands
phone: +31 (0) 6 3137 5513
email: erfanabdi@gmail.com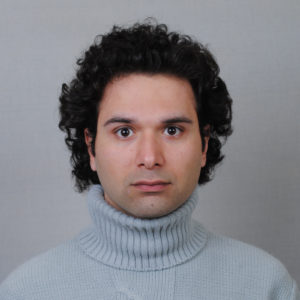 Erfan Abdi is an artist, designer, and performer based in The Hague, The Netherlands. He graduated from the Masters program at the Artscience Interfaculty, Royal Conservatoire The Hague (2011), and holds a Bachelor's degree in graphic design from the University of Tehran (2006).
By incorporating sensory stimulation to invoke active perception he investigates the intra-actions between the artist, the instrument, and the audience. His works often involve multi sensory situations that trigger thoughts on cross-sensory cognition. In his instrument design practice, he takes advantage of the possibilities offered by DIY technology, and employs found or repurposed material, seeking alternative ways to connect to the world of production and consumption.
Erfan's skills include electronic music composition and sound design, motion graphics and video production, as well as interaction design and physical computing with sensors and micro-controllers. As a side job he also works as a Persian/English translator.
Erfan's works and results of his collaborations have been presented in several venues and places including MetroArts (Brisbane), Paradiso (Amsterdam), Todaysart (The Hague), Arselectronica (Linz), STRP (Eindhoven), NIME (conference on New Instruments for Musical Expression, 2013, Deajeon), November Music (Den Bosch), Logos (gent) and Steim (Amsterdam).